PricePoint Portal. Market Benchmarking and Reporting
Keep score of your relocation costs and ensure your HHG moving program spend stays on track
Quarterly Scorecards
PricePoint Portal scorecards provide an ongoing feedback mechanism to help level-set your relocation moving program so you can focus your attention on areas where improvement is needed.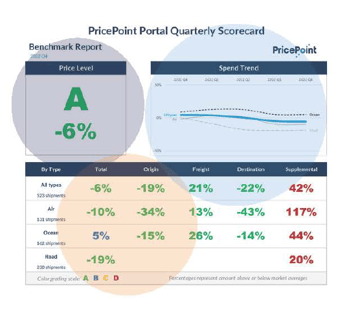 Price Level
Grade your overall costs above or below PricePoint market averages.
Spend Signature
Snapshot of how your category costs measure up against PricePoint market averages.
Component Grading
Zoom in on performance by shipment mode for greater context and detail.
Monthly Dashboards
Track and improve your pricing performance by using actionable shipment data on rate requests, incomplete lanes, and lost opportunities.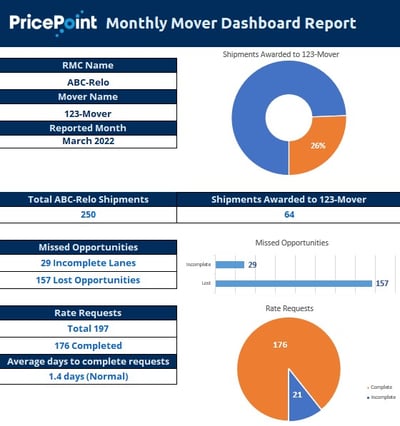 Portal Clients and Suppliers
Not on the list to receive quarterly scorecards or monthly dashboards?
Let's fix that! Simply fill out the form here and we will add your to your team's distribution list.