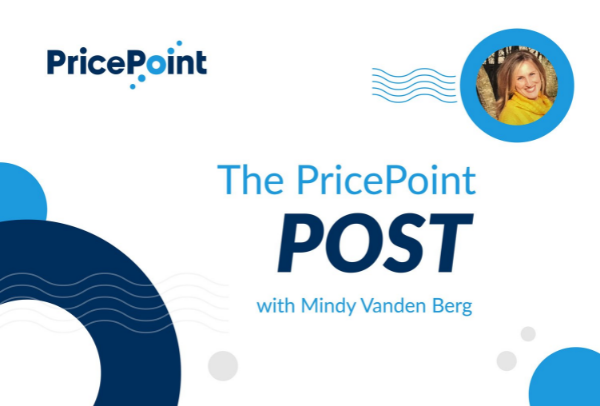 Stay informed and keep connected with the PricePoint Post
Part industry news, part product updates, and a little bit of 'tea' with a good friend
Get our newsletter delivered straight to your inbox quarterly, or when we we've got something you might want to hear about. Subscribe now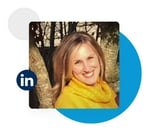 Now that the calendar says it's officially autumn, can I just say, WHEW, what a summer! From the stories I've heard from our moving and mobility partners, 2021 was one for the record books for just about everybody. I hope you and your teams stayed safe through what was undeniably the busiest summer ever, and with most of your mental fortitude and sense of humor intact. Now that peak season is coming to an end, I hope you can find some time to recover, relax and reconnect with friends and family.
Speaking of reconnecting, I'm so excited to have this opportunity to reach out to all of you from my new position as Director of Moving Partnerships at PricePoint. I joined this amazing company in February and have sincerely been loving every minute of it! It's been such a joy to have been able to build so many wonderful friendships throughout the industry over the years - and now, to continue them in my new role with PricePoint. For those of you who found or made the time to get together with me over the last several months during the most trying peak season in most, if not all, of our careers, THANK YOU! And to others that I wasn't able to connect with yet, I hope to get the chance to rekindle our friendships in the upcoming months.
Suffice it to say, this was a summer of many learnings and many firsts. It felt as though we were forced to adapt to one new situation after another. The status quo was completely out the window, demand was off the charts, transportation rates skyrocketed, materials were ridiculously expensive and hard to come by and everyone was struggling for labor and capacity. And yet somehow, together we made it to the other side, and safely moved thousands of families to their new homes. Even after almost 30 years in the industry, the strength, resilience and dedication of movers continues to astonish and inspire me.
Increased need for dynamic pricing
Those of you utilizing PricePoint will – I hope – have benefitted from some of the real-time adaptations to the marketplace that our system provides. If there was ever a situation to justify dynamic pricing over contract pricing, summer 2021 was it!
For example, we saw several agents add a COVID supplemental charge to their rates. This provided some extra protection in their pricing during this volatile period, while also maintaining transparency with their customers. PricePoint helped in this endeavor by building the COVID supplemental surcharge into our system as a simple line item that can be eliminated once things get back to normal and freight rates stabilize. If you'd like to read more about what we observed from within the PricePoint network,
I invite you to read our COVID Case Study, which pulled thousands of data points together to show some of the common trends experienced in the moving industry worldwide.
What innovative ways did your company face the challenges presented this summer?
Did you build new partnerships or find unique solutions in order to add capacity? How did you attract and retain talent? Were there any contract issues you had to overcome and if so, how did you manage that? Were your customers and clients amenable to pricing anomalies and scheduling challenges? I'd love to hear any tidbits of information or suggestions you want to share.
PricePoint recently hosted a webinar with Scott Ferree of MiniMoves and Frederic Delahaye of Go-Group where they shared perspectives and solutions you can apply next year to your household goods moving. The recording is available on-demand.
New Training Materials Available
Heading into the fall and winter, if there is anything we can do for you and your team to help them harness the full power of the PricePoint system, our Customer Support team is here for you.
We've recently prepared a series of training videos, where our VP of Customer Success, Holly Galea, takes you through uploading and downloading tariffs, tariff rules, OA/DA tariffs, and freight tariffs. If you have a request for any other training videos or materials, please don't be shy about asking! Similarly, if you have any comments or need support with anything PricePoint related – or just want to take a break from your workday and chit-chat for a bit – we're here for you.
Reach out to us anytime.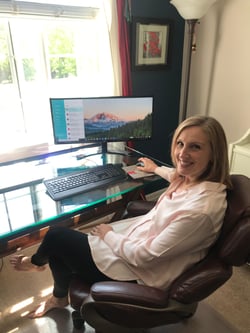 In closing, when I joined the company a short 8 months ago I became the 11th member of the PricePoint team and today, we have 18 people working full time for the company! There is absolutely no way we could have experienced this level of growth without the incredible support and feedback from our valued moving partners along the way, so thank you and I promise you, your trust is not lost on us.
Wishing you all the best. Be well, and thank you for being part of the PricePoint family,
Mindy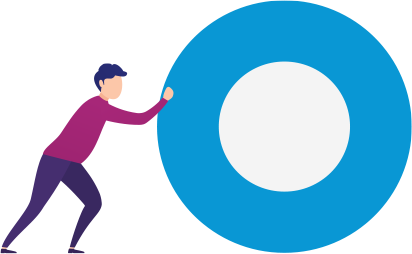 Want to keep getting the PricePoint Post ?
Sign up below to have the PricePoint Post delivered right to your inbox quarterly and stay informed with industry news and the last PricePoint product updates.